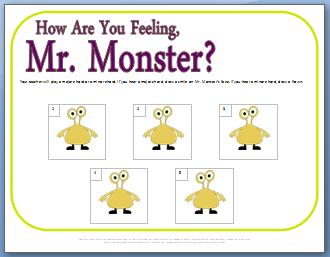 I've been working on a bunch of new ear training worksheets and I'm excited to share them with you.
This one helps kids learn to identify major and minor chords and is easy to use. You just print the worksheet and then ask the student to listen carefully as you play a chord. If the student thinks he hears a major chord, he draws a smile on Mr. Monster's face. He draws a sad face if he thinks he hears a minor chord.
Be sure to switch things up and play a variety of chords. You might start with G major, then play A minor and so on.
Even very young children can successfully identify major and minor triads if you start early to have them practice playing scales and chords. They'll think this activity is easy and fun, and it will give them a huge confidence boost to see that they already know so much!
Many student want to have the ability to play their favorite songs from the radio. When you help them learn to identify major and minor chords by ear, you make it possible for them to play those songs. You'll be empowering them with a skill that they will enjoy for their entire lives. They'll tell others they were so lucky to have you as their teacher!
Print This Ear Training Worksheet
Free Printable
Did you enjoy this ear training worksheet? Here's what you can do next:
First, Leave a Comment–we all benefit when we work together and share ideas.
What other techniques do you like to use to help your students with major and minor chord ear training? Leave a comment below to help out the other piano teachers in our online community.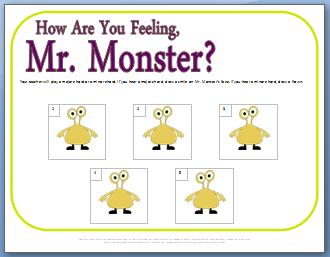 Second, Help Other Music Teachers find and use this ear training worksheet.
1. Pin the image that's on the right
2. Like and share myfunpianostudio.com on Facebook
Third, Start Teaching Piano Improv to put those well-trained ears to use as kids create music and to give your students a lifetime of enjoyment at the piano.
Sign up for my email newsletter and get a free beginner blues improv lesson. This improv lesson is designed for beginners and can be learned quickly so that kids can start jamming right away. Click the button below to subscribe and get the free blues improv lesson.