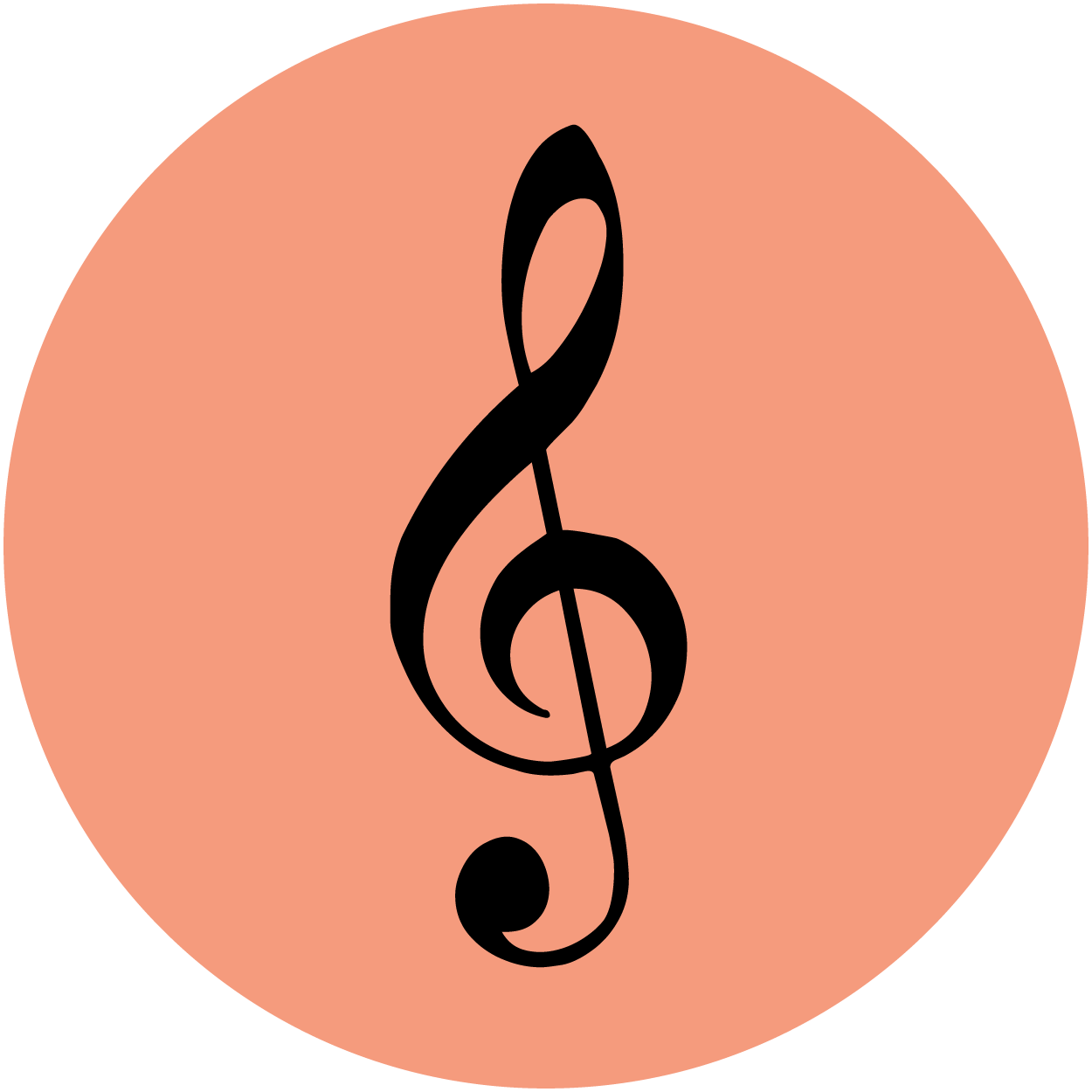 Welcome to the Piano Teacher's Playground, where thousands of teachers from all over the world come for fun and innovative piano teacher resources that transform your lessons into supremely effective and engaging instruction.
Most Popular Resources from the Piano Teacher's Playground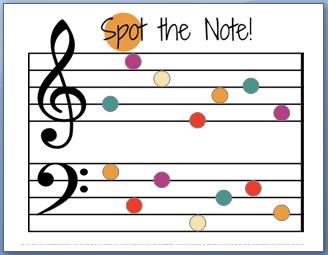 Spot the Note is a favorite activity for teaching note names. Kids write the letter names in the colorful circles or you can play a fun game by asking students to place a treat on the note you call out. Each time students answer correctly, they get to eat their treat! Click here to print Spot the Note and make note name practice fun for your students.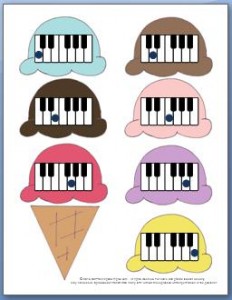 Beginner piano students will learn everything faster if you spend some time right at the beginning to help them learn the names of the piano keys. And the best way to "drill" students is with fun games! In this Jumbo Ice Cream Cone game, students get an ice cream cone and earn scoops to go on top by correctly identifying the piano keys. Kids get more and more excited as their ice cream cone grows taller and taller. Click here for Jumbo Ice Cream Cone–a fun free game to use in your piano lessons.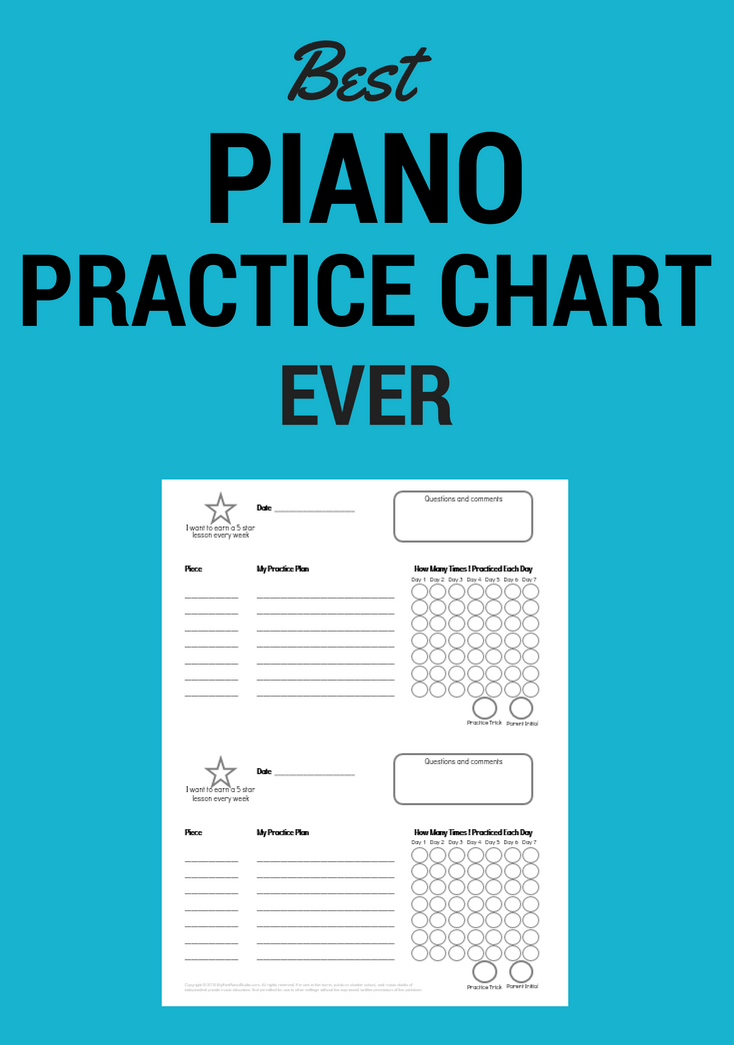 Asking students to record their practice efforts is by far one of the best ways to get kids to practice the piano more. This chart is awesome because students can record their practicing right next to their assignments. This gives you as a teacher a very precise picture of what is happening at home so that you can give your students feedback and help them improve at a faster rate. Click here to learn more about how to use practice charts effectively and to print my practice chart for free.

I've discovered that kids are capable of accomplishing much more than we realize, and will excel when we use piano teaching materials that capitalize on their fun-loving nature, teach accountability for their own progress and challenge them to grow.
Do you have any students who are no longer beginners, but still struggle with note names? The Piano Teacher's Playground has fun activities to help.
Are any of your students unsure of how to practice effectively at home? Or do you have some students don't seem to understand that their progress is directly correlated with their dedication to their practice? The Piano Teacher's Playground has free printable assignment sheets that teach accountability and reward students for efforts.
And there are tons, and tons of printables for piano teachers and lots of piano teaching games inside the Playground that make learning a blast for both students and teacher. Click on the links below to start exploring all the fun resources for piano teachers. Your students will love coming to lessons when you include these fun activities!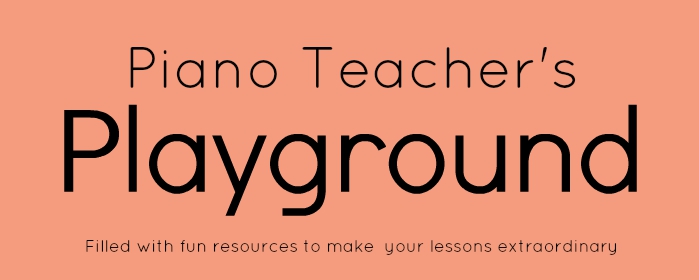 To help you find the most fun and helpful piano teacher resources quickly, links to the best articles and downloads are featured below.
How to Get Kids to Practice the Piano
Best Piano Practice Chart Ever–Free Printable
How to Teach Music Notes to Kids
The Ultimate Music Theory Worksheet Guide
Fun Piano Technique Tips for Kids
10 Fun Group Piano Lesson Games – with free printables!
Free music theory worksheets for holidays
Click on an image to see the printables and game ideas for each holiday:
Halloween, Thanksgiving, Christmas, Valentine's Day, Saint Patrick's Day and Easter.