You can use Silent Night sheet music to create your own beautiful piano arrangement. I created a video tutorial to show you a simple technique you can use in your left hand to create a simple yet stunning performance. This technique is so easy that even the kids I teach are able to do it!
After you've watched the video, click on an image below to print. You'll sound like a piano pro in no time!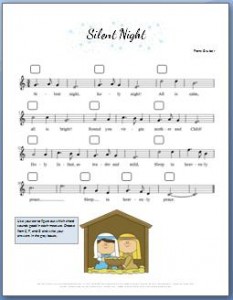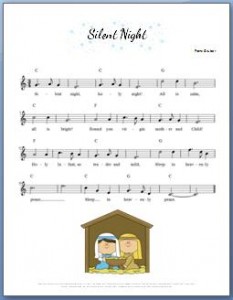 Next, you might like to give Away in a Manger a try.

If you like this video tutorial and the free sheet music, please take just a second to like it, share it and leave a comment. I'd love for others to be able to find and use these resources, and I really do read your comments and appreciate your feedback.