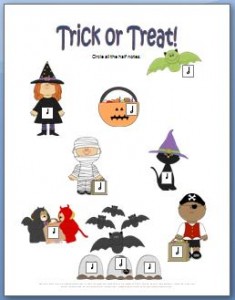 I've got a cute new student–a sharp little four year old boy. This little guy was the inspiration behind these two new worksheets, which I made especially for him.

These worksheets are pretty straightforward. Just print them out and then ask the student to hunt around the page and circle all of the quarter notes or all of the half notes. The Halloween theme should make it a fun activity. Hope you enjoy!

Click on the link to see more piano worksheets.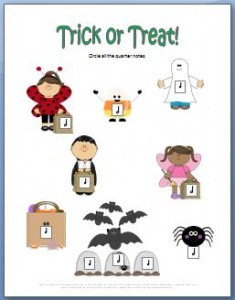 Print These Rhythm Worksheets
Half Notes
Quarter Notes