About Kristin
The Creator of My Fun Piano Studio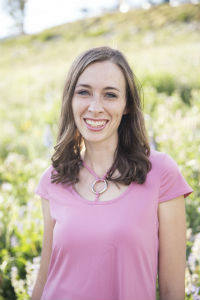 Kristin is a piano teacher, curriculum developer and author of the widely popular Piano Magic system. She loves helping piano teachers enhance their teaching skills and optimize their studios so they can use time efficiently, maximize profit and live a life they love.
Thousands of teachers from all over the world now use the resources on myfunpianostudio.com to help them create a piano studio business that they love, but this website had humble beginnings, just like Kristin's piano studio.
When Kristin first began teaching, she structured things pretty much the same way she'd seen her childhood piano teacher do things. She loved working with her students, but often found herself feeling worn out from long hours and feeling that her income was doomed to always be dismally low.
Kristin also felt like her students could be making more progress than they were making with the traditional approach to teaching piano, so she started creating her own teaching materials. These new materials were fun and engaging and made kids excited about learning music and theory. And her piano improv teaching resources were a huge hit with her students who loved learning how to improvise and create their own music.
Kristin believes that we all benefit when we work together. Because her new teaching resources had been so successful, and because they took so much time to create, she and her husband built a simple blog so that other teachers could make use of these materials to help their students. Over time, the blog's popularity grew and teachers from all over the world would write in to say how these ideas and materials had positively impacted their piano studios.
Back then, Kristin hadn't put a lot of thought into the structure of her piano studio business, in fact she didn't even really think of it as a business. But then one day she was surprised to see her husband home from work early. He came with bad news–he'd just been laid off. Kristin realized that she had to restructure her business. Her family needed income, but she couldn't be working all the time because she needed to be a mother to her small children.
Kristin discovered that by optimizing her studio structure and including more group instruction, she could use time efficiently and increase her income, while preserving time for her family and other passions and hobbies. She now loves sharing what she's learned with other teachers so that they can structure their studios in a way that makes their lessons and their lives extraordinary.
Kristin is blessed with the support of a loving husband, without whom this endeavor wouldn't be possible. His encouragement expanded her views of what she could accomplish, and it's his technical skills that got these resources online. Kristin and her husband have three young boys, who are full of energy, but also bring so much joy into their home. As a family they enjoy camping and making up silly songs to sing together.