Do you feel like your piano studio is structured in a way that optimizes your time and income? Many teachers just set up their studio the same way their own teacher structured her studio–with back-to-back private lessons from the time school gets out until the day is over.
The trouble with this structure is that it's very difficult to make a good income, and teachers feel burned out by having every afternoon stacked so full.
To be a well rounded and happy person, you must have time for your family and your other passions and hobbies. Piano teaching can be a big part of your life, but shouldn't consume your entire life. By properly structuring your piano studio, you can reach your income goals and live your extraordinary life.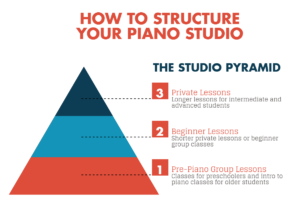 The Studio Pyramid Structure looks like this:
3. Private Lessons
2. Beginner Lessons
1. Pre-piano Lessons
Read on to learn more about each level of the pyramid so that you can optimize your piano studio.
Pre-piano Lessons
The base of the Studio Pyramid Structure is pre-piano lessons. When you follow this model, most of your students will begin their studies with you at the pre-piano level.
Benefits of Pre-piano Lessons
Beginners get to learn music fundamentals in a fun and social environment
These introductory classes get a lot of potential students into your teaching pool
Kids who later advance into your private lessons will already know basic rhythm and note reading
Teaching young beginners in a group setting uses time efficiently
Group classes can significantly increase your studio income
Pre-piano classes for preschoolers can be taught in the morning, a time that usually cannot be utilized in the traditional studio structure

There are two main options for teaching pre-piano lessons: classes for preschoolers and introductory classes for older students.
Pre-piano Lessons for Preschoolers
Introductory music classes for preschoolers are a ton of fun–both for the teacher and the students. The kids are so excited and eager to learn!
In your music classes for preschoolers, you can teach concepts such as basic rhythm, an introduction to note reading, singing, ear training and more. It's especially fun to give the kids simple percussion instruments to play while you sing songs or tap rhythms.
Doing singing and simple ear training exercises with preschoolers will help them develop a sense of pitch early in life–which will aid them tremendously as they continue with musical studies. The same goes for rhythm–have you ever had an older student who had absolutely no sense of rhythm? Fun activities that teach preschoolers to feel the beat will help kids develop an inner sense of rhythm long before they begin private piano lessons.
As mentioned above, one big benefit of offering classes for preschoolers is that young kids can be taught in the morning. In the traditional piano studio structure, teachers can only work with older students in the hours after school gets out. This only leaves you with a few hours each day during which you can make an income. And it's exhausting to teach so many lessons back to back and then have to rush to make dinner. By earning income during the morning, you won't feel pressured to completely fill your afternoon and evening schedules. This frees up more time for your family, social life and your other hobbies.
Pre-piano Lessons for Older Students
You can also offer intro to piano classes for older students, and these are a ton of fun to teach as well. These classes prepare students to enter private lessons by teaching them music fundamentals such as rhythm and note reading. Just imagine how great it would be if your students knew rhythm and note reading before they had their first private lesson. It's wonderful! Kids make faster progress and can focus more on piano playing because they already know basic music reading.
Kids love the social aspect of these group introductory classes. Traditional piano lessons can be lonely for kids! They enjoy learning alongside friends–creating music together and playing fun games that teach them the fundamentals they need to know.
Teachers love that offering this class gives them some insight into which students would likely be most successful in your studio. You get a glimpse at how well you and the student get along. You'll also learn if the parent is supportive, pays tuition on time and can get the student to class on time each week. As you get openings in your studio, you'll be able to invite the students who are the best fit for your studio to advance, and before long you'll have the best students you could imagine.
Beginner Piano Lessons
Kids who are ready can advance to the next level of the Studio Pyramid and take beginner piano lessons with you. There are two ways to offer beginner piano lessons.
Group Beginner Piano Lessons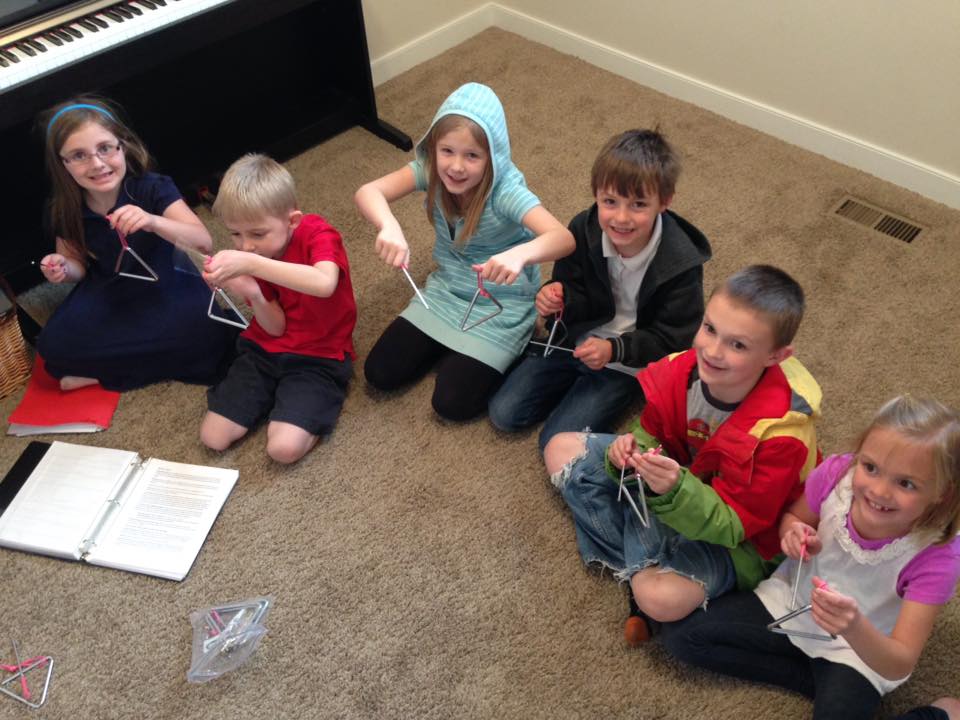 If you have multiple pianos or keyboards, or have the means to get them, this is a fantastic way to teach beginners.
Some teachers shy away from group piano lessons, because the idea is foreign and they don't think kids can get quality instruction in a group setting. But keep in mind that for many other instruments most beginners start in a group setting, such as their band or orchestra class at school.
And there are some big benefits for kids who begin learning in a group setting. Piano players are notorious for having bad rhythm, and that's because they usually play by themselves. But when kids learn to play with a group they have to keep time. I've also found that learning in a group setting can be very motivating for kids because they want to keep up with their friends, and because kids enjoy the social aspect and it's always easier to progress in things we enjoy.
As a teacher, I really appreciate that I can accomplish so much more with students when they are in a group setting. By teaching multiple students at a time, I can schedule a longer class period. This means that in addition to learning piano pieces we can get in ear training, singing, piano improv, composition and fun games.
Group lessons also help you use your time efficiently. We all know that not all beginners will continue with their piano lessons. In fact one study found that huge numbers of students drop out of piano before they ever complete book 2. By teaching your beginners in a group, you can reserve your private lesson slots for students who have demonstrated that they are committed to their music education and willing to put in the effort to practice.
Shorter Private Piano Lessons for Beginners
If you don't have multiple pianos, you can still boost the efficiency of your studio by offering shorter private lessons for beginners and reserving the longer lesson slots for intermediate and advanced students. The exact amount of time you dedicate to your beginners will depend on you and your goals, but the basic idea is that because you have a limited amount of time available for teaching private lessons, you want to spend the most time with the students who are progressing and have demonstrated their commitment and willingness to practice.
Private Piano Lessons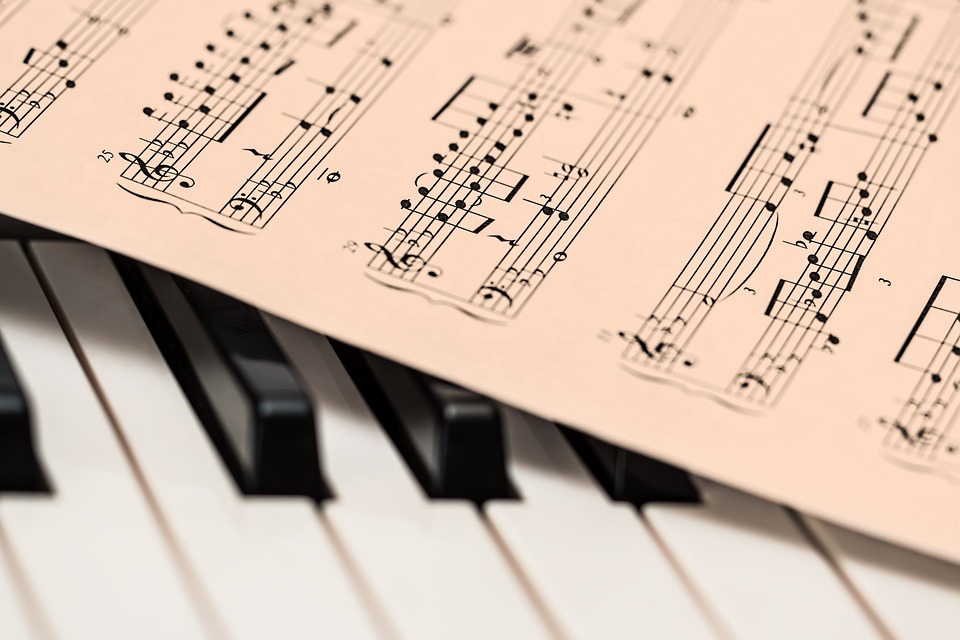 Students who do well in their beginner lessons advance to longer private lessons, where they can get even more personalized instruction from you and really hone their piano playing skills.
Because you dedicate so much individualized attention to your private students, you'll appreciate that you are working with students who have shown that they practice well and make good progress.
The great thing about the Studio Pyramid Structure is that students advance through their own efforts. They themselves choose how far they'll go by how much effort they put in.
Within a few years of using this pyramid structure, you'll have the best students in your private lessons. It is so rewarding to work with students who work hard!
It Takes Courage to Change Your Piano Studio Structure
It's not easy to make big changes, even we we know they are needed, but you can do it! For many teachers it's intimidating to break away from the traditional model they grew up with, even though they recognize that they'll never be able to reach their income goals or live life the way they'd like.
You can take the first step towards optimizing your piano studio by offering just one group pre-piano class. Then when that class is about to wrap up, plan to advance those students to the next level of your Studio Pyramid Structure. Continue offering at least one group pre-piano class each semester to new students.
Make Your Lessons and Your Life Extraordinary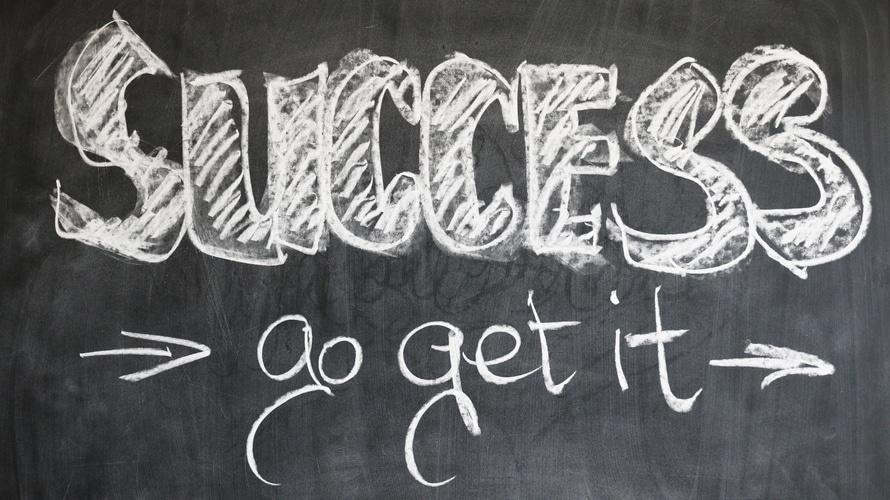 Remember that the purpose of optimizing your piano studio structure is to help you live your vision for your life. To learn more about defining your vision and the role that piano teaching plays, you can check out my article about designing your piano studio policy.
With an inefficient studio structure, you'll find yourself working long hours and making an income far below what you'd like. You may find that you're taking on too many private students in an attempt to reach your income goal, but in the process you're sacrificing the other important aspects of your life.
Efficient studio structures also give kids a better and more complete music education. You can give your students a great experience by incorporating a social element and by providing them with the ear training, singing and creative aspects that are often omitted from piano instruction because the teacher does not have enough available time.
Remember that to fully enjoy your life, you must have a vision for what you want life to be like, and reserve time for all the things that are most important to you. By properly structuring your piano studio, you can build a teaching business that you enjoy and live a life you love.
Did you enjoy learning how to structure your piano studio? Here's what you can do next:

First, Leave a Comment–we all benefit when we work together and share ideas.
Why do you think it is important to structure a studio in a way that allows the teacher to have time for family and other hobbies? What would you do if you had more free time available and your business was meeting your income goals?
Leave a comment below to help out the other piano teachers in our online community.
Second, Help Other Music Teachers find and use these strategies.
1. Pin the infographic that's on the right
2. Like and share myfunpianostudio.com on Facebook
Third, Start Optimizing Your Studio in a way that makes your lessons and your life extraordinary.
Sign up for my email newsletter and get free access to the Extraordinary Piano Teacher's Checklist. Click the button below to subscribe and get the free checklist.