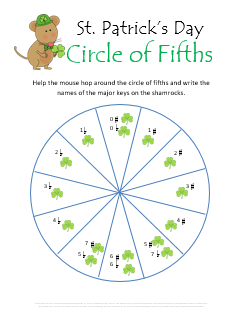 I've just added a bunch of fun new printables for Saint Patrick's Day that I can't wait for you to start using with your students.
Visit the St. Patrick's Day page for worksheets that cover note values, the circle of fifths, key signatures, intervals and more.
All are free and perfect for kids. I have had so many teachers contact me saying that kids actually enjoy doing these worksheets because they are so fun and colorful.
I hope these will be helpful for you too!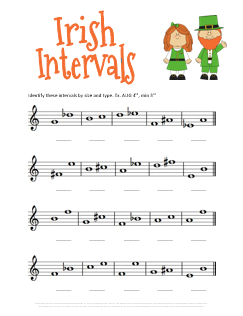 Click here to visit the Saint Patrick's Day page and start using the free printable music worksheets.