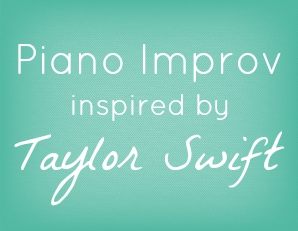 This piano improv activity for kids is inspired by Taylor Swift's Love Story. From this song, we can learn how to create some really neat sounds.
Watch the video tutorial to learn how to use this improv activity. Note that the right hand uses the D Major scale and the left hand just alternates between a few different bass notes. Once you understand this, creating your own song is easy!
Click play to watch this piano improv video tutorial.

You can't go wrong when you know the formula. You can play the keys in any order and you're guaranteed to sound great! Your students will really enjoy this improv tutorial.
The activity is geared towards intermediate players, but the video also includes some tips for helping beginners improvise on the piano with this pattern. They can use those tips to play slowly and simply and still create a really neat song.

Did you enjoy this piano improv tutorial? Here's what you can do next:
First, Leave a Comment–we all benefit when we work together and share ideas.
How did it go when you tried out this activity yourself or with your students? Leave a comment below to share your experience and inspire the other piano teachers in our online community.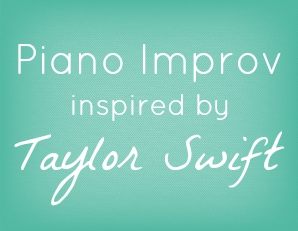 Second, Help Other Music Teachers find and use this piano improv tutorial.
1. Pin the title image that's on the right
2. Like and share myfunpianostudio.com on Facebook
Third, Start Teaching Piano Improv to give your students a lifetime of enjoyment at the piano.
Sign up for my email newsletter and get a free beginner blues improv lesson. This improv lesson is designed for beginners and can be learned quickly so that kids can start jamming right away. Click the button below to subscribe and get the free blues improv lesson.