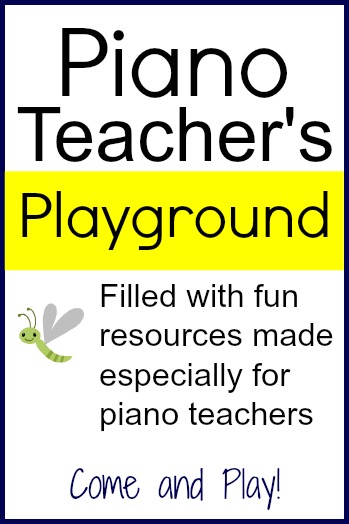 Ready to play? If you're a piano teacher who loves helping your students excel, then you're in the right spot.
I've searched the web to find the best piano teaching resources available. You won't believe all the effort that has gone into these amazing teaching tools. Within seconds you can access them and have your whole town raving about the incredible teacher whose innovative lessons leave kids clamoring for more music.
Scroll down to enter the playground and explore the wonderful materials that will make your studio the place to be!
Music Theory
For an extensive compilation of music theory resources, visit the Music Fundamentals: Workbook from G Major Music Theory. You'll find tons of free worksheets as well as online flashcards. Definitely a resource you don't want to miss! Anyone who'd like extras, including answer sheets and explanatory flash demonstrations, can access them here. Note that some tutorials are free, while others require a membership.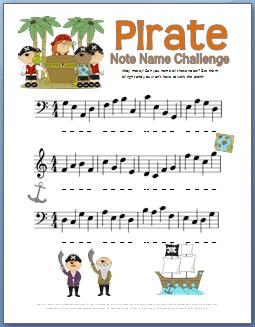 The music theory worksheet guide is my huge collection of printable music worksheets and also includes tons of ideas for games and activities. All are designed especially for kids, and all are FREE!
Also includes tons of ideas for games you can play with your students. Find all sorts of topics to help your students learn note reading, rhythm, intervals and more.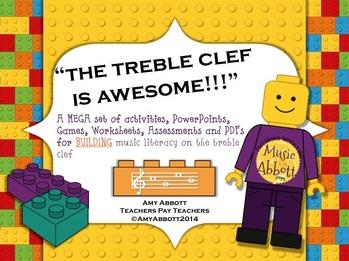 The Treble Clef is Awesome A mega set of treble clef activities with a Lego theme. I know a few boys who would love this!
Swat That Fly A fun, active game where kids listen to a melody and then race to swat the correct fly. This would be a blast to play during a group lesson.
For teaching rhythmic dictation, try Amy's Beat Strips. You'll find templates for general use, as well as beat strips with fun holiday themes.
Amy from Music a la Abbott has TONS more fun resources in her store, so I hope you'll check it out! Most cost between $5 and $15.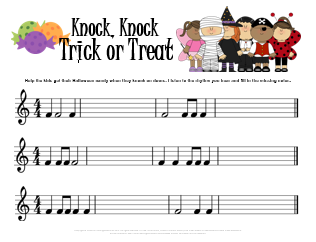 You'll also want to check out these fun Halloween themed worksheets. Everything you find on the page is free for the printing. Kids love these! Nothing like a holiday to get kids excited about practicing note identification and everything else in music theory.



Practice Incentives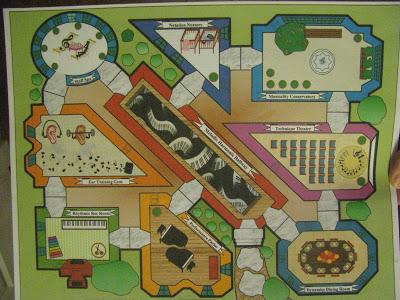 Want to help your students practice more? Play Catch Me If You Can–a fun practice incentive inspired by the board game Clue. Throughout the game, students progress through these different rooms: Staff Spa, Notation Nursery, Musicality Conservatory, Technique Theater, Dynamics Dining Room, Performance Parlor, Rhythm Rec Room, Ear Training Gym and the Melodic-Harmonic Hallway. I can't believe how much work Sheryl put into this resource and it's available for teachers to use free of charge.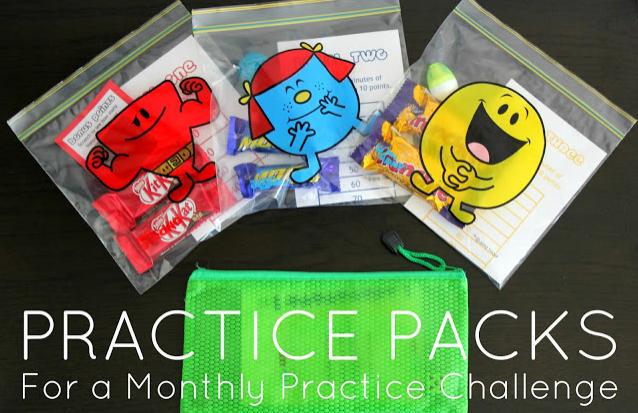 Bridey from Pianosaurus Rex gave her students a practice challenge and has uploaded her Practice Packs so that other teachers can benefit from them. The free download includes goals worksheet and the score cards for three different levels.


Summer Camps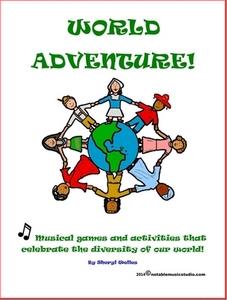 Holy smokes! This World Adventure packet from Sheryl Welles contains over 50 games, activities, crafts and science projects with themes from different countries. Get ready for a fun summer camp that your students will never forget!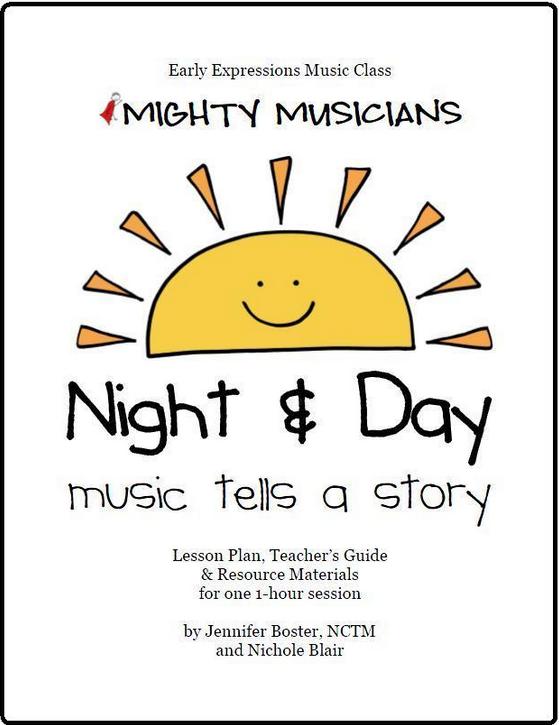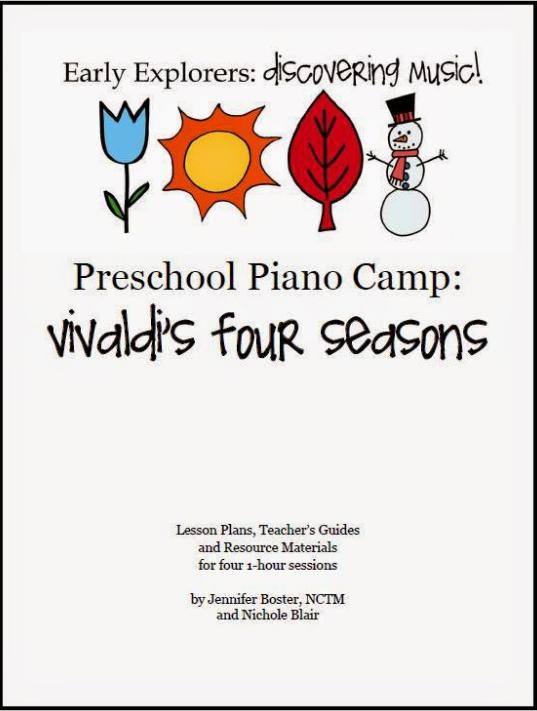 Have you ever considered offering a camp for young students? If so, you should take a look at these super fun camps from The Teaching Studio. Mighty Musicians is for kids ages 5-6. The Early Explorers: Vivaldi's Four Seasons camp is for 3 and 4 year olds. Both help young kids learn while having a blast!


Sheet Music
G Major Music Theory has a HUGE collection of free printable sheet music for piano. You'll find the pieces arranged by level, which makes it super easy for you to find a piece for your students. You can access G Major's sheet music through the link.
Technique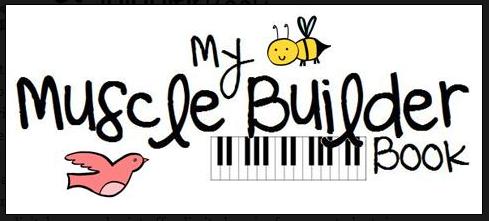 Jenny from The Teaching Studio wrote these technique booklets to help make technique fun and simple for even the very youngest students. Muscle Builders include colorful picture scales, cute clipart and easy-to-follow instructions so parents can help practice at home.
An Indispensable App for Ear Training
Sing that Note is a free ap focused on helping musicians learn to identify the tonic. This ap is tremendously helpful because it helps you learn to recognize the tonic within the context of real music played by live musicians. We all owe a big thank you to G Major Music Theory for creating this ap and making it available free of charge!
Teaching Ideas
Dana from The Fame School has two Pinterest boards that you'll definitely want to check out. I especially love the Piano Shorts on her Summer Piano Lessons board. The Piano Shorts teach quick, fun ideas for summer piano lessons and can be printed for free!
I also encourage you to check out Dana's Back To School Piano Lesson Plans board for great ideas on how to kick off the start of a new school and piano year right. Dana has developed some creative strategies for getting kids and parents excited for the new year and you don't want to miss out on the opportunity to implement them in your studio next fall.


Do you know of more resources that should be part of the Piano Teacher's Playground? Please send me an email–we all benefit when we share ideas!